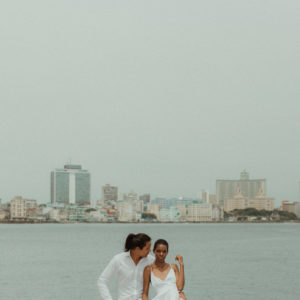 We are a bit of traveling junkies, we love visiting new places.
Very few times in our life were we excited as that time we landed on Cuban soil and even from the plane, it looked so colorful and cheerful, beyond our imagination. We've seen hundreds of photos, but couldn't wait to experience it all first hand. We caught up with our beautiful and amazing couple Nayvis & Johny and we started a love session in vivid streets of the Cuban capital. These people were so incredible and beautiful, both on the outside, and especially on the inside. But, nevertheless we had so much fun on the streets of Havana, with this beautiful couple and we felt truly blessed for the opportunity, and their photos are just pure gold. They are so happy, always smiling, positive, we learned so much from each other.
All in all, Havana was and it will be a place where we had so much fun, met new friends, experienced natural as well as human build beauty, and it will stay in our mind forever as a home away from home.